Memorial Day Tribute: In Honor of My Uncle Tony
Back on Veteran's Day 2018, marking the 100th anniversary of the end of World War I, I wrote:
My family gave many of its native-born American sons to the armed services; my maternal grandparents came from Greece and my paternal grandparents came from Sicily, and their American-born children went off to war---the Second World War, to be precise, a war that was not supposed to happen after the "war to end all wars," the "Great War," which led to the deaths of over 16 million people, including 7 million civilians. Some of those in my family who fought in World War II came home as veterans: my Uncle George Sciabarra and my Uncle Al, who fought in the European theater, as part of the Allied invasion of Italy, from which their parents had emigrated; my Uncle Charlie Sciabarra, who ended up in a German POW camp, liberated after the war; my Uncle Anthony "Tony" Jannace, who, as a member of the [Second Engineer Combat Battalion] of the Second Infantry Division, which eventually became part of Patton's Third Army, in the second wave of the D-Day invasion on June 7, 1944, [spent] over 300 days [337 to be precise] in combat, involved in five campaigns---in Normandy, Northern France, the Rhineland, Ardennes and Central Europe. ... [T]hey fought to liberate [certain areas of France], Belgium, Germany, and Czechoslovakia. My Uncle Tony got frostbite during the Battle of the Bulge, and after being hit by mortar on April 7, 1945, he received the Purple Heart. My Uncle Frank was not as lucky; he was killed in that battle, in which American forces suffered heavy casualties [by some estimates, over 20,000 killed, 20,000 taken prisoner, and over 40,000 wounded], under the weight of a German tank offensive. Other than my Uncle Frank, all of my uncles came home as veterans of World War II.
As readers of Notablog know, back in 2004, I wrote a Memorial Day Weekend tribute to my Uncle Sam (who fought in the Pacific theater of World War II); that essay can be found on the Liberty and Power Group Blog. This year, I'd like to highlight a recent tribute to my Uncle Tony (mentioned above).
My own memories of Uncle Tony are of a warm, loving family man, who took me to my first baseball game back in 1970, where we saw the New York Yankees beat the New York Mets in the annual Mayor's Trophy Game, which that year was held in the original, iconic Yankee stadium, before its mid-1970s facelift, and long before the construction of the new Stadium. He suffered from rheumatoid arthritis in his later years, but that didn't stop him from walking us along the Belt Parkway to get a glimpse of the July 4th fireworks display over the Statue of Liberty to honor the Bicentennial celebration of the American revolutionaries' Declaration of Independence.
Earlier this month, my cousin William Jannace, one of my Uncle Tony's sons, attended the annual Pilsen Liberation Festival, held in the Czech Republic, marking the anniversary of the Allied liberation of Czechoslovakia from its Nazi occupiers. For this Memorial Day, I wanted to highlight William's letter to the citizens of Pilsen, which appears on the site of "World War II in the Words of My Uncle," and includes a photo of my Uncle Tony (under the name of Anthony E. Jannace). I should note that the site itself, maintained by Peter Lagasse, includes over 200 letters written by his Uncle Charlie (Charles David Knight) to his parents. Peter began sharing these letters with his readers on 31 July 2017 and they are a remarkable memoir of his "uncle's feeling, fears, hopes, and concerns [as] a soldier while serving his country overseas in World War II in the European Theater of the war." Check out the site from the very first entry. [Ed.: And his posts continue as of 22 September 2019!]
Whatever one's historical or political views with regard to the roots of war, none of this matters in the hearts of those whose family members fought---many of whom died---in the wars of the twentieth century. My Uncle Tony was lucky to have survived and flourished, bringing much joy and happiness to all those whose lives he touched.
William praised the people of the Czech Republic not only for their ability to transcend years of Nazi occupation, but for having endured another 45 years under Soviet oppression. After his attendance at the annual Pilsen Liberation Festival, William wrote a letter of appreciation to the citizens of Pilsen, for their deeply moving tribute to their liberators: "To the credit of the people of the Czech Republic who persevered another 45 years after the end of the war, you never relented in your desire for freedom---very much evident on display this past weekend." He emphasized that "the desire for freedom, democracy and rule of law can be temporarily side-tracked but never eradicated."
Read William's moving tribute here.
<![if !vml]>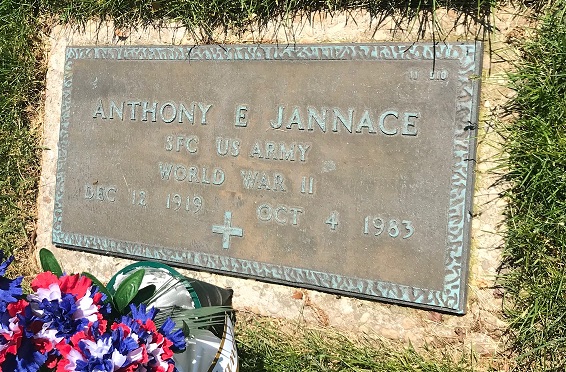 <![endif]>
In Calverton National Cemetery, Calverton, New York
The Dialectics of Liberty: Cover Design and More
I am happy to unveil the new cover to The Dialectics of Liberty: Exploring the Context of Human Freedom.
<![if !vml]>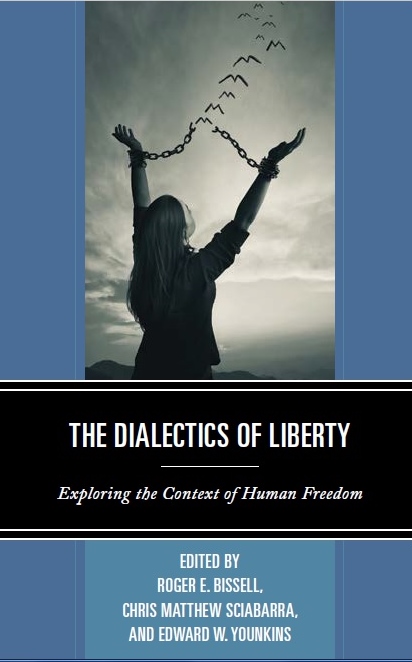 <![endif]>
I'd also like to share with Notablog readers the endorsements that appear on the back cover, from my long-time friends and colleagues Stephen Cox, Lester Hunt, and Mario Rizzo:
"The Dialectics of Liberty is a remarkably wide-ranging study of libertarian ideas, conducted by writers of great authority but of different views and approaches. Mature yet lively, it is full of surprises. If you want to know the state of libertarian thought right now, you will need to read this book."
--- Stephen Cox, University of California, San Diego
"This book of original essays by thinkers from a very wide array of disciplines opens the fascinating possibility of recasting the libertarian and classical liberal points of view in terms of "dialectical libertarianism." This way of looking at the matter promises to lay to rest once and for all the charge that these points of view are atomistic and ahistorical. I hope it inspires further research along these lines."
--- Lester H. Hunt, University of Wisconsin-Madison
"This stimulating collection maps out exciting new directions in the philosophy of liberty. The essays are authored by some of the best minds in scholarly libertarian thought today. Whether you are a libertarian or not, you will find many important---and challenging---ideas developed here. An important and lively book."
--- Mario Rizzo, New York University
For those interested in obtaining a hardcover or e-book edition of this book at a 30% discount, download the promotional offer here. Visit the Lexington Books website or Amazon.com for additional information. A softcover edition is sure to follow in early 2020. Stay tuned!
Much more information will follow as we near our release date of June 15, 2019. Thanks to everyone who has made this trailblazing volume possible. The best is yet to come.
Song of the Day: Take Me Home, words and music by Michelle Aller and Bob Etsy, was a Top Ten Pop and Dance track for Cher in 1979, making an impact as well on the Adult Contemporary and Hot Soul Singles charts. She turns 73 years old today! The title single from Cher's fifteenth solo studio album was pure unadulterated disco, just one of the many genres of popular music from Cher's long and remarkable career, celebrated even today on Broadway. A recent Kennedy Center Honoree, she was serenaded by Adam Lambert [YouTube link] at the induction ceremony, who sang "Believe"---the biggest song of Cher's long career---as a ballad. Check out the rare original video of today's song and the Casablanca 12" vinyl extended mix. Happy birthday to the Oscar-winning actress, Grammy-winning singer, and three-time Golden Globe Award winner!
Politically Incorrect: Dennis Miller & Don Rickles on Frank Sinatra
A friend sent me a link to a Dennis Miller monologue on his dinner with Frank Sinatra. It really has to be watched to be appreciated. Miller recounts that this was toward the end of Sinatra's life, and that comedian Don Rickles remarked that Frank was suffering from Sicilian Alzheimer's Disease: "He only remembers the grudges."
Folks could never get away with that kind of humor today. But this is worth a watch; check it out on YouTube.
Sexiest Accents in the United States?
So Big Seven Travel surveyed its 1.5 million social followers, who ranked fifty U.S. accents from the most attractive to the least. Dead last was the Long Island accent (sorry, family members), though New Jersey came in at #49 (I don't know if this will make my friend Irfan Khawaja happy or sad).
At #3, is the New York accent. NUMBER THREE? You talkin' to me? [YouTube link]. What the hell do they know!!!???
First of all, New York has at least five distinctive accents among its borough residents from Staten Island, Queens, Manhattan, The Bronx, and of course Brooklyn. Not counting the hundreds of variations among the boroughs because of our incredibly diverse population!!! Number Three? They must be kidding! Fuhgedaboudit [YouTube link]!
At #2, is the Boston accent. Really? New Yawkers will never hear the end of it! First they take a few World Series victories after an 86-year wait, and now, this humiliation! Unbelievable.
But at #1 is... drum roll please... TEXAS. Texas???? Huh? Now I've gotta listen to my Sugar Land friend, Ryan Neugebauer, for lessons on having a sexy accent??? (Though, truth be told, I know for a fact that he's got some East Coast roots---even if New Jersey and Long Island were dead last in the survey).
Anyway, Brooklyn's still got better pizza and Junior's cheesecake!!! Top that!
Song of the Day: The Tim Conway Show ("Main Theme") was composed by Dan and Lois Dalton, for the short-lived 1970 CBS-TV series that re-united Tim Conway and Joe Flynn (check out parts one and two of "Mail Contract") from their multi-year stint as part of the ensemble that made up "McHale's Navy," a TV show that I watched religiously from age 2 through age 6. It starred Oscar-winning actor Ernest Borgnine as Lieutenant Commander Quinton McHale and introduced me to the hilariously funny Emmy-winning actor and writer Tim Conway, who played Ensign Parker [YouTube link]. Conway would go on to a comedic career that encompassed classic stints on "The Carol Burnett Show" [YouTube link to "Went with the Wind!"] to his own variety show [YouTube link]. Today, the funnyman died at the age of 85. RIP, Tim [YouTube links].
Marx vs. Trump on Free Trade
On Facebook, I shared a thread by a buddy of mine, Doug Henwood, with whom I used to regularly correspond on the group marxism-thaxis (of which I was a co-founder). I reproduce here my comments on that thread:
Nice discussion thread that I've shared for my readers; Nick Manley linked to an essay at Reason magazine, and added: "the author of Marx, Hayek. and Utopia aka fellow free market libertarian Chris Matthew Sciabarra would prolly agree: it is insulting in my view that someone would even think Trump is remotely close to someone like Karl Marx in intelligence, so I rolled my eyes at the "even Karl Marx" part. I've never believed Marx and Marxists to be dummies!"
I wrote in reply:
I think the more compelling argument for Marx was simply this: He believed that capitalism was a revolutionary, progressive force in advancing the material conditions upon which, he argued, socialism would be able to emerge. Marx was so awestruck by capitalism's capacity to outproduce all other modes of production that he even projected its resolution of the very problem of scarcity; it was on the basis of having triumphed over scarcity that a society could *then* emerge "from each according to his ability to each according to his needs."
Now, I disagree with this fundamentally: I don't think relative scarcity is ever resolved, and even if a freer global "capitalist" system were to produce an abundance of goods, there will still be agent-relative-scarcity, if only because we are mortal beings, and time itself is scarce. [In Total Freedom, I present Rothbard's views on this issue: "The price system, reflecting relative scarcities, enables individuals to plan accordingly by relating the data to their own context of knowledge and their own purposes and goals. Even if it were possible to realize the Marxist dream of superabundance, 'scarcity' could never wither away, because, essentially, it is a function of time. Even in the Garden of Eden, time is scarce. For Rothbard, the notion of 'postscarcity' is illusory.] But that's another issue for another day.
Marx clearly understood how freer markets could destroy feudal and old mercantilist structures; Trump's neo-mercantilism and economic nationalism speak to certain segments of the current class society, but I think that, ironically, Marx would have viewed his policies as retrogressive.
I added:
I was speaking strictly in terms of capitalism's powers as a mode of production; clearly, Marx believed that the system caused all sorts of inequalities, which benefited the capitalist class, and systemic miseries for workers. And the internal contradictions of the system, which enriched one class at the expense of the other, would fuel the dynamics of its demise. You'll get no disagreement from me on this issue. Marx also argued, however, that the state, almost by definition, became an organ of class rule. In fact, one can find some rather remarkable parallels between Marx's views of the boom-bust cycle and those of the Austrian school of economics, who saw the state-banking nexus as the means of creating an inflationary boom that benefited debtors (usually capital-intensive industry) at the expense of creditors, but that such inflation of what Marx called "fictitious money-capital" would lead to the inevitable bust.
One other thing should be mentioned, of course: Neither Marx nor the Austrians---who are typically viewed as being on opposite ends of the spectrum---have ever believed that free markets have existed in their purest, unadulterated form. The state has always been involved in markets, and the whole birth of the regulatory apparatus was itself fueled by the demands of larger businesses to use the power of the state to destroy upstart competitors and to solidify their control over markets. Even the birth of central banking was fueled by those banks that believed they were "too big to fail"---but it is also no coincidence that central banking made it possible for the further growth of "crony" capitalism, the welfare state, and most importantly, the warfare state.
On this point, the views of New Left revisionist historians from William Appleman Williams, Gabriel Kolko, and James Weinstein are almost indistinguishable from the views put forth by the likes of Murray Rothbard, Leonard Liggio, Roy Childs, and other libertarians. It's no coincidence that Rothbard and my mentor, Bertell Ollman, were in the Peace and Freedom Party together, in their opposition to the corporatist state and the Vietnam war. In fact, in days of old, Rothbard edited a wonderful volume of essays by historical revisionists, Left and Right, in a book entitled A New History of Leviathan--co-edited by Rothbard and (then "democratic socialist") Ronald Radosh! Those were the days .... long gone...
Nick added a comment as well to Doug's thread, worth reproducing here:
Looks like this thread has died down or at least for now, but a quick follow up to Chris Matthew Sciabarra's book mention:
Not much of a fan of the Mises Institute gang with a few exceptions, but they are the only site I know of with a free pdf version of this history of the corporate state Chris mentions. It was indeed a cooperative effort between radical free market libertarians of that time and democratic socialist New Left types like now neocon but then radical leftist Ronald Radosh. If anyone is interested! [See A New History of Leviathan.]
I wanted to add one point of personal interest. Many years ago, I attended a talk by Radosh, and many talks by Rothbard, and I own a copy of the paperback inscribed by Radosh on one page and Rothbard on the next. I reproduce those inscriptions here for the sake of posterity; it's one of my cherished possessions:
<![if !vml]>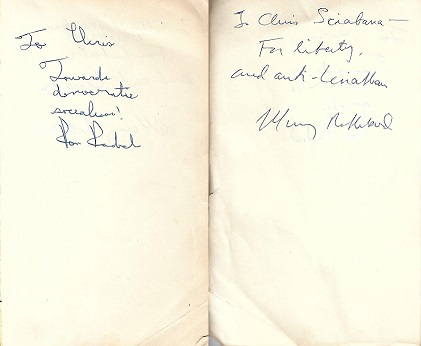 <![endif]>
For those unpersuaded by the arguments for free trade, even in the face of restrictive tariff policies from other governments abroad, I don't know of a better answer to those arguments than that provided by my friend and colleague, Richard Ebeling: The Best Answer to Trump's Tariffs: Free Trade."
There are a few additional issues that need to be addressed (and I addressed them on various FB threads). I summarize them here:
1. There are many reasons why the U.S. lost its manufacturing jobs over the past two decades; a lot of it has to do with the freeing up of previously constrained markets overseas, now providing cheaper labor costs for the production of goods outside of the U.S., and the consequent downward pressure it put on the pay of U.S. workers. See here.

2. Trump ignores this monumental change at his peril; if he thinks he can get back all those manufacturing jobs by adopting the policies of "protecting" U.S. industries, he simply fails Economics 101. One does not move toward freer markets by adopting economic nationalism as a public policy. Furthermore, no government action is neutral. Tariffs penalize the American consumer, who has to pay higher prices for goods imported from overseas, and pay higher prices for goods produced in the U.S. by industries that are now "protected" by the tariffs. Increased costs have to be paid by somebody, and they are, by necessity, passed onto the consumer.
3. This isn't a case of turning the other cheek; it's a case of recognizing a changing global economy. If Trump is wedded to an "America First" ideology, then he needs to radically and fundamentally reform the U.S. economy. He could start by seriously reducing U.S. overseas commitments that have fueled the growth of a permanent war economy at home, along with a National Security State that has bolstered military expenditures to historically high levels while curtailing civil liberties. It's not as if candidate Trump was unaware of this; it was about the only thing that I liked about his campaign: for example, his calls on U.S. allies to pay more for their own "defense" needs, his calls to bring the troops home, etc. Instead, it now seems as if the drums of war are being beaten by the same Establishment that brought us the war in Iraq.
If in the coming 2020 election, the Democratic Party fully embraces "democratic socialism," the Left is in for a rude awakening, and Trump will be re-elected for another four years, especially if the economy doesn't experience another bubble-bust prior to the election. But I don't object to Trump's policies because I am afraid of the Left. I oppose any increase in government intervention, whether it comes from the left or the right, for reasons that should be obvious.
I added one additional point in the Facebook discussion:
Though it would be nice for China and Europe to move toward freer societies, I think we have enough trouble trying to convince Americans of the virtues of a free society. Tariffs will do nothing to move the domestic economy or other countries toward freer trade. It will invite further tariff restrictions from those it targets, and could very well have a deleterious effect on the global economy if it goes unabated. In fact, there is more than enough history to show that once you put certain government policies in place, the typical path is for it to lead to additional government policies to alleviate the problems caused by the initial intervention. That's what the "road to serfdom" is all about and it's why interventionism feeds upon itself, regardless of who is in control.
But I'll give Trump credit for one thing: He has brought the GOP back to its pre-Civil War nineteenth-century roots as the party of High Tariffs and Protectionism; gone forever is the soaring rhetoric of "free markets" that one found in the speeches of Goldwater and Reagan. Reagan, of course, may not have brought a freer market to the United States, but he at least made it respectable to talk about free markets, while asking U.S. adversaries to tear down their walls, rather than to build new ones.
I would like to add one point about post-War policies with regard to military defense; they may have been justified on egalitarian grounds, but they were the product of a very carefully laid out plan to create what President Eisenhower called "the military-industrial complex."
U.S. military assistance has always come with the proviso that funds would be funneled to U.S. allies as long as the funds were spent buying U.S.-manufactured munitions and arms. This has been the case with "foreign aid" practically since its inception, providing weapons to such "friends" as Saudi Arabia, who are engaged in the wholesale slaughter of people in Yemen. And the list goes on and on and on. At least candidate Trump was honest enough to reply to Bill O'Reilly's questions about Russian interference in Western countries when he said: "You think our country's so innocent?"
But the policies have continued---ostensibly because they help to provide U.S. jobs.
I went further:
Note that Trump himself knows the damage he is doing; his answer is to provide billions of dollars in subsidies to the industries that are being hurt by retaliatory tariffs. How can you not see through this as a scheme of redistribution that ultimately punishes U.S. consumers and U.S. taxpayers? It's not a zero-sum game. Somebody is paying for this. And it's not going to lead to a Kum Ba Yah moment where the guy who specializes in the "art of the deal" leads the world to completely free trade across all borders. It's not going to happen---not this way.
I agreed to disagree on this issue; time will tell. But thanks to Ryan Neugebauer for this FEE article, "Is Trump's China Bashing Vindicated If It Leads to Lower Chinese Tariffs? No." The key passage:
It's risky because wars of any kind rarely go according to plan. Because they don't, Trump's jawboning risks something much worse as witless politicians in the U.S. and elsewhere start introducing all manner of tax barriers to exchange. Lest we forget, politicians are expert at making the 99.9% pay for the protection of the very few, but very well connected special interests. Washington is a favor factory, as are the capitals of other countries. Once politicians start handing out the false favors, it's hard to take them back. And we all suffer.
Song of the Day: The Man Who Knew Too Much ("Que Sera, Sera (Whatever Will Be, Will Be)"), words and music by Jay Livingston and Ray Evans, made its debut in Alfred Hitchock's 1956 remake (with James Stewart and Doris Day) of his own 1934 film. The song became central to the plot of that suspenseful remake, and it was the great Doris Day who sang it numerous times in that film, taking it to #2 on the Billboard Hot 100. It won the Oscar for Best Original Song and became Day's signature tune and the theme to her TV show, which ran from 1968 to 1973. Doris Day passed away today at the age of 97. A powerhouse and often underrated talent, she will be remembered for her work in film, television, and song, and as one of the most humane defenders of our domestic pets and family members. For years, folks lobbied to get her that honorary Oscar that forever eluded her. Now her charming legacy belongs to the ages. Check out this song as performed in the film, not once, but twice and in its studio version [YouTube links]. RIP, Doris.
Postscript (8 June 2019): I just wanted to alert those who are interested that Turner Classic Movies is running a 24-hour marathon of Doris Day films tomorrow (June 9th) starting at 6 am Eastern time (more information here).
On Facebook, I was prompted by my cousin Michael J. Turzilli, to participate in a game of sorts, in which one lists twenty bands/artists one has seen in concert, which includes one lie. Folks were invited to leave a comment on who they think is the lie. Here was my list---but after lots of guesses and countless Facebook PMs, I spilled the answer. Scroll down.
Here's my list:
1. Stevie Wonder
2. Michael Jackson
3. Chick Corea
4. Chuck Mangione
5. Joe Pass
6. Charlie Puth
7. Bruno Mars
8. Justin Timberlake
9. Michel Legrand
10. Benny Goodman
11. Sting
12. Phil Woods
13. Stephane Grappelli
14. Bill Evans
15. Pink
16. Prince
17. Madonna
18. Barbra Streisand
19. Sarah Vaughan
20. John Williams and the New York Philharmonic
The one artist I didn't see, to my great dismay, was #19, Sarah Vaughan. In honor of The Divine One---the singer of whom Frank Sinatra once said: "Sassy is so good ... that when I listen to her I want to cut my wrists with a dull razor"---I'm re-highlighting my "Song of the Day #1079," in which jazz vocalist Sarah Vaughan gives a Master Class in the Art of Scatting.
I literally taped this off my own television back in 1974, when I was 14 years old, from "In Performance at Wolf Trap", a live-recorded concert for PBS, where Sassy's voice shows its four-octave range. Years later, I was able to digitize it. Check out "Scattin' the Blues."
Song of the Day: Only The Good Die Young, words and music by Billy Joel, was the third single from the artist's 1977 album, "The Stranger." Tonight, the Bronx-born Joel is rockin' Madison Square Garden in celebration of his 70th birthday! Apparently, the Good Live On! One of my all-time favorite Joel tracks, check it out on YouTube. And Happy Birthday, Billy!
I awoke to a flurry of emails from folks concerned that I may have been affected by a terrible accident that occurred late last night, after a car slammed into a building on the corner of Avenue P and East 5th street in Brooklyn, causing the building to collapse. Amazingly, nobody except the driver was injured, let alone killed. I appreciate the concern, but just a reminder: there's about 10-12 blocks separating East 5th Street from West 5th Street. In any event, over 100 firefighters appeared on the scene in the Midwood section of Brooklyn, clearing up the rubble, and the driver was apprehended attempting to flee from the wreckage. We awoke to news helicopters flying overhead, but everything is A-Okay in the Gravesend section of Brooklyn, New York where I live.
I had every intention of focusing on another "only in New York" story this morning, highlighting the not-for-profit Riverside Park Conservancy's GoATHAM program, which is using a unique group of summer interns, goats, who will be involved in intense weed consumption to clear the area surrounding Grant's tomb in Riverside Park. The goats are impervious to the stretches of poison ivy, which cover the area.
In any event, again, my thanks to all those concerned, but we're all safe and sound---which means, I go right back to work on forthcoming publications: the June 15th release of The Dialectics of Liberty and the July release of the first issue of the nineteenth volume of The Journal of Ayn Rand Studies.
On Facebook, I received some kind words by several FB friends, but added:
Not to make light of this, but apparently, the Anti-Dialectical Brigade missed their target by half a mile! The work goes on. ;)
Roger Bissell, one of the co-editors on the Dialectics of Liberty project added:
They're blasting every (week) day about a quarter of a mile from here, clearing tons of rock from the area they're going to build new homes in, and I shudder a little each time the house does a regionally-inappropriate shudder. From now on, I think I'll appropriate your term and say: "Whoops, there goes the Anti-Dialectical Brigade again!" LOL.
To which I added:
I guess Ed Younkins [the third of the three co-editors on the DOL project] better look out for suspicious activity in his neighborhood. We won't be silenced!
To which Roger replied:
Dialecticians of the world, unite. You have nothing to lose but your Appalachians! ;-)
As an afternoon postscript I wrote:
The news reports that the guy was Driving Under the Influence and must have been traveling at high speed, but reports say that the Department of Buildings had received complaints up to nine years ago that there was falling debris from the building and that there were "non-structural cracks on the exterior"---so maybe the structural weaknesess were a lot worse than that! Fortunately, none of the residents in the building were home, and Flatbush Shomrin, a Jewish neighborhood watch group was able to detain the driver until the police arrived. Thanks again for the good wishes! X-Files indeed!